The premier machine learning conference for the Healthcare Industry
11-12 MAY, 2020, Munich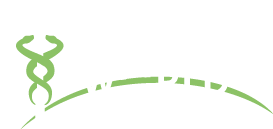 Applying Deep Learning & Machine Learning for the good of the patient.
The current AI hype is a result of a series of breakthroughs in the research of deep neural networks. Many of the new, so-called deep learning techniques were initially invented and used to solve challenges in biochemistry and medicine, e.g. for gene detection. Despite its origin, nowadays AI is often associated with marketing automation or autonomous driving. These cases are tangible and easy to understand. However, many critical and relevant applications are deployed in healthcare, pharmacy and life sciences: they are not only cost- but often life-saving. By bringing the successful PAW Healthcare conference series to Munich, we will provide a regional platform for the European data science community to share their success stories and insights with their industry peers. Two well established conferences, PAW Industry 4.0 and Deep Learning World, are running parallel in the same venue. Don't miss these two days in May, that will provide the perfect platform for in-depth knowledge-sharing, interactive, expert discussions and intensive industry networking.
Clinical Decision & Diagnosis Support (CDS)
Disease & Cancer Detection
Rare Diseases Identification
Risk Prediction & Scoring
Customer / Patient Segmentation
Survival / Mortality Prediction
Fraud Detection
Readmission Reduction
Demand Forecast
Capacity & Staff Planning
Robotic Process Automation
Drug Discovery
Robotic Surgery
Personalized / Precision Medicine
Industry & Healthcare 4.0
… and many more!

Attend Predictive Analytics World for Healthcare and witness today's rapidly emerging movement to fortify healthcare with big data's biggest win: the power to predict. The premier cross-vendor networking event, this conference assembles the industry's leaders to deliver case studies and expertise, revealing how predictive analytics:

Improves patient care
Reduces costs
Brings greater efficiencies to the healthcare industry

Predictive analytics addresses today's pressing challenges in healthcare effectiveness and economics by improving operations across the spectrum of healthcare functions:

Personalized medicine. Per-patient prediction and analytically enhanced diagnosis drives individual clinical treatment decisions

Insurance. Predictively guided decisioning combats risk and renders insurance more equitable and profitable

Hospital administration. Analytics detects and recoups loss due to fraud and waste

Healthcare marketing. From medical suppliers to healthcare screening service providers, the performance of industry enterprises hinges on analytically targeted marketing

Drug development. Analytics advances pharmaceutical engineering, testing, and other processes

Much more. Other applications include predicting per-patient disease progression, mortality risk, availability of clinical trial participants, consumer prescription adherence, and more
Machine ~, Ensemble ~ & Deep Learning
Transfer ~, Reinforcement ~ & One-Shot-Learning
Internet of Things & Smart Devices
Data, Stream, Text, Process & Network Mining
… and more!

PAW Healthcare provides unique learning and networking opportunities for physicians, medical researchers, administrators, marketers, and analytics professionals from:

Major medical centers
Information system companies
Pharmaceutical organizations
Medical device manufacturers
Medical insurance providers
Dental insurance providers
Clinical laboratories
Predictive Analytics World — the facts:
Impressions of previous PAW conferences
What our attendees think!
Blue Cross and Blue Shield
"PAW has been worth the investment. I've learned many new real world opportunities that I can bring back to my company. The speakers have provided me with new ideas that will help take our analytics group to the next level."
Bin Mu
- VP, Data Science
MetLife
"Predictive Analytics World is one of the best analytics conferences I have attended. It provides rich analytics content and topics (and is very well run)."
Cass Chay
- Senior Manager
Singapore General Hospital
"A Insightful and enriching conference. Great actionable tips from the experts to start up predictive analytics. Certainly worth the time to be here."
Radu Ionescu
- Manager, Business Intelligence
Ultimate Medical Academy
"Attending PAW 2018 has been both insightful and motivational for me to become a better Data Scientist."
Sol Baek
- Data Scientist II
Healthnow NY
"PAW is a must-go analytics conference for data scientists at any level for learning new technologies, trends, practices, and valuable networking!"
Predictive Analytics World Healtcare 11-12 May, 2020
Holiday Inn München - Stadtzentrum, Hochstraße, München, Deutschland
Holiday Inn Munich City Center